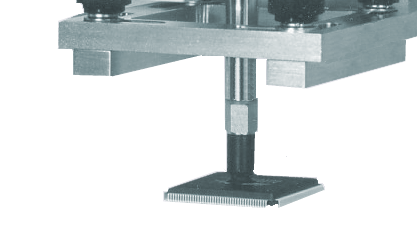 Device Programming Service
OPC Technologies provides turn-key Device Programming services at an affordable cost.
Key reasons to trust Trust OPC Technologies with your programming projects:
We focus on small volume, high value and rapid turnaround
We offer excellent chip support using a variety of different programmers so that we can choose the hardware that works best with your device
Our custom programmer handlers are just right for your high value projects
Big jobs welcome, we have over 140 automated sockets and adding more
Quick turnaround and short lead time
Customer service with direct telephone contacts
Using a just-right mix of custom automated programmers and proven techniques we can provide you consistent, repeatable service at a competitive price.
To discuss your programming needs, please contact us by phone or email, or fill out the First Article Request Form and we will get back to you as soon as possible.
We can Program or Duplicate the following:
EPROM/EEPROM, NAND, MCUs
USB Flash drives
SD & CF Cards
Rotating & Solid State Hard Disks
CD/DVD/Blueray
eMMC
And more! Contact Us if your part isn't listed here.